CASE STUDIES OF

OUR FORMER BETA TESTING METHOD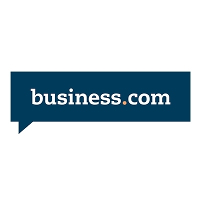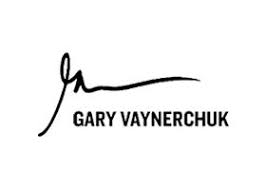 Jenna's served over 20,000 people on her email list, generated over $2 million, have been featured in Entrepreneur Magazine and in Gary Vaynerchuk's book Crushing it for the values, and have created massive transformation with our students… because we have the value of leading with SERVICE FIRST.
Mat Shaffer alone made $250,000 in sales on his latest launch using our method for a grand total of $800,000 with his course on transformation and relationship.
We have helped around 25,000+ Coaches & Course Creators Create and Launch their Course, Membership, or Group Coaching Program (many of which have had between $10,000 - $500,000+ launches in just 2 weeks) using the exact method and templates that we teach and use to grow our program.
The templates and methods that are taught have been proven and tested from hundreds of launches in every niche imaginable.
If you're a fit - Not only will you have the opportunity to leverage my experience using the exact templates and methods we have used, but you'll also have access to Jenna Soard and our top launch advisors that have followed our process and got amazing results!
Furthermore, you'll have a fully dialed in course and offer that you can launch on repeat so you can systematically grow and scale your business to the moon!
We've helped 400+ Entrepreneurs Who've Received Our Personal Help In Creating & Launching Their Course, Membership or Coaching Program
JanneRobinson.com $500,000+
Janne Robinson is a 21st-century feminist beat poet, influencer and coach. She has a 111k Instagram audience and had never sold anything to her audience other than one off coaching or affiliating for other people's programs.
Janne was able to get 5,000 people into her Beta Test and had over 1,000 people live on every coaching call during her launch with the help from You Can Launch. She ended up making just over $500,000 in a single launch and was able to transition from 1-on-1 coaching to group coaching and can now scale without any limits.
Niche: 21st Century Feminist Beat Poet and Coach
Result: $500,000+ in 1st Launch
Founder: Janne Robinson
"I got to the point where 80% of my time was spent coaching people and I didn't have enough time to focus on other pieces. So, yeah, it was a beautiful swap. I now have about a call a week with my program and I'm able to focus on some of my other crafts as an artist like writing, which I really love." - Janne Robinson
SagePolaris.com $100,000+
Sage Polaris is a copywriter to the stars and the creator of the Color-Coded Copy System and Launch Booster Membership. She has been doing launches for nine years, for both clients and for herself, but lacked the strategic method to optimize her launches.
With the help from You Can Launch, Sage had a $100,000 launch to 950 beta testers! She made an average of $43 per lead, which has almost doubled her $25 average from before working with You Can Launch.
Niche: Copywriting for Launches
Result: $100,000
Founder: Sage Polaris
"This system not only gets me better results for the people who are there, but also everyone loved it." - Sage Polaris
Mat Shaffer is a brilliant relationship coach who had a very small coaching practice with a handful of clients. He had ZERO people on his email list and ZERO subscribers on YouTube. He was barely surviving with a limit on how many clients he could take on on his coaching
After partnering with You Can Launch, Mat found a competitor with a decent sized YouTube audience who was willing to affiliate for his beta course which led to his first multiple 5-figure launch. Since then, he has rinsed and repeated the process and has generated over $700,000 while growing his email list to 25,000+ and YouTube channel to 100,000+ utilizing other people's audiences
Niche: Female Relationship Coach
Result: $700,000+
Founder: Mat Shaffer
"And I'll be honest with you. I had no idea. How great the experience was actually going to be, I mean, working with Jenna has transformed my life and transformed my business...I'm no longer just trading time for money." - Mat Shaffer
For the past 12 years, Donna has been working in the B2B space, helping sales organizations, build sales, onboarding, and sales training programs. Around five years ago, she started working with You Can Launch where she learned a lot of the tools, strategies, ideas, and course building content for her launch.
After losing her job due to Covid, Donna realized that she wanted to be in control of her destiny and decided to brand her sales training program. With You Can Launch, Donna learned how to really understand what her customer wanted and deliver content that they would actually use. She then followed the launch process and sold her $297 sales program which generated over $230,000!
Niche: Sales Training for B2B
Result: $230,000+
Founder: Donna McCurley
" Working with Jenna has been something that's really just changed my career and it really took off....Working with her is a game changer. It will change your business, whether or not you're in the B2B space or you're an entrepreneur." - Donna McCurley
Ese Eniwumide achieved over $100,000 in her business over the last 7-8 months which inspired her OWN UNIQUE STRATEGIES!
Soness Stevens had a $38,000 launch to 400+ beta testers and became the #1 TEDx/TED Speaking coach according to the SEO that happened because of her course on GOOGLE!
Linda Beach sold over $15,000 her first ever launch with 222 beta testers
7-Figure Entrepreneur: Brandon Lucero had the HIGHEST CONVERSIONS ON AD SPEND EVER!
For every $1 spent on ads: $15 made!
Linda's course goes down in history as the first course that Jenna ever bought from a student (it was that amazeballs!)
Jen Rinehart had a $22,000+ Launch to a list of only 108 people on a course about intuition!
Heidi Hapanowicz has made over 6-Figures with her courses on Brand Photography
Earnings Disclaimer: Results may vary and testimonials are not claimed to represent typical results. All testimonials are real. These results are meant as a showcase of what the best, most motivated clients have done and should not be taken as average or typical results. You should assume that products, programs or personal recommendations made by You Can Launch may result in compensation paid to us by those we recommend. We recommend resources that we use ourself, unless it specifically states that we do not use that resource. We do recommend many products and services to our clients which we do not use ourself. If you would rather that we not be compensated for these recommendations, go to Google and search for the item and find a non-affiliate link to use. You should perform your own due diligence and use your own best judgment prior to making any investment decision pertaining to your business. By virtue of visiting this site or interacting with any portion of this site, you agree that you're fully responsible for the investments you make and any outcomes that may result.